FROM THE GLASS MANUFACTORY
Neuheiten 2023
Stani Jan Borowski provides exciting insights into the creation of the new objects: From the drawn design to the realisation with glowing glass.
Borowski Glass
Cheerful glass art and noble design
Imaginative sculptures and light objects, charming home accessories or elaborate art objects - at Glasstudio Borowski you will find high-quality glass objects for living spaces and gardens.
Explore our collections and discover their cheerful charisma and special effect. Enjoy!
HERE ARE OUR BESTSELLERS!
Most Popular Objects
The most popular Borowski objects
Home accessories, outdoor objects and collectibles
LOVE, PASSION AND PERFECTION
A life for glass
Our collections embody the inventiveness of our artists and the craftsmanship of our glassmakers in equal measure. Behind each of the glass objects that seem so light, cheerful and colourful is a complex - often sweaty - manufacturing process. Each piece in the collection has been worked with great love and care and meets the highest quality demands. With our collections, we pass on our fascination for glass to you - and what distinguishes our family's work:
LOVE, PASSION AND PERFECTION.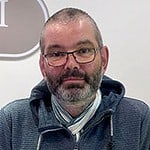 Store Manager Borowski Gallery Düsseldorf
Paul Hilgärtner
Welcome to the wonderful glass world of the Borowski family of artists!