Humorous glass art for home and garden
We lovingly named him GONZO and over the years there have been more and more. The mischievous looking fantasy birds made of glass have become one of the crowd favourites at Borowski exhibitions. The GONZO glass object is available in different sizes and colors, with and without light. To give you an overview, we have summarized the entire gonzology for you here.
The Famous Relatives
ODD BIRDS
Some family members have gone quite far and have world-famous names. The fact that these are all FAT GONZOs is pure coincidence.
On very rare occasions, BIG GONZO special editions also gather around the rock and settle down for a short time. Their distinctive "wild stripe" plumage makes them easy to spot among the year-round birds.
BIG GONZO Specials love the big stage, so our events are the most likely to spot a few specimens. The best thing to do is to quickly sign up for our newsletter. Then you'll always know what's going on, when and where.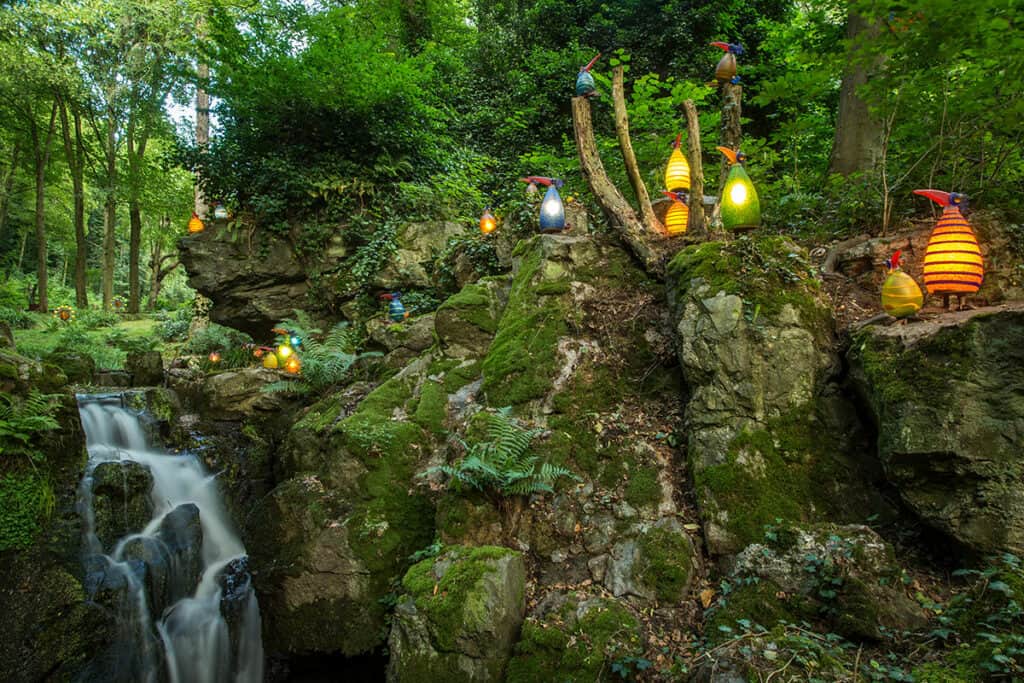 The GONZO rock
Numerous gonzos have settled on the rocks by the wildly romantic waterfall in the Gut Wintermühlenhof park in Königswinter. During our annual open-air summer exhibition, visitors are also allowed into the park, which is privately owned. Then the gonzos shine in the shade of the tall deciduous trees while curiously eyeing the passers-by.