STANISŁAW BOROWSKI
Artist, born in 1944
Founder of Glass Studio Borowski
Stanisław Borowski, one of the big names in the European studio glass movement of the late 1970s, has proven a so far unknown quality with his engraved and sculptural works. He has presented it convincingly to a broad public in numerous exhibitions in Europe, Asia and the USA.
Stanisław Borowski plays virtuously with the versatile design techniques of glass. Over the years, an intensive complex of works has developed that deals with the political issues of his time and with human existence.
The results are mouth-blown, multi-overlaid hollow bodies that are engraved and assembled together with sculptures freely shaped on the glass pipe to complex sculptural compositions.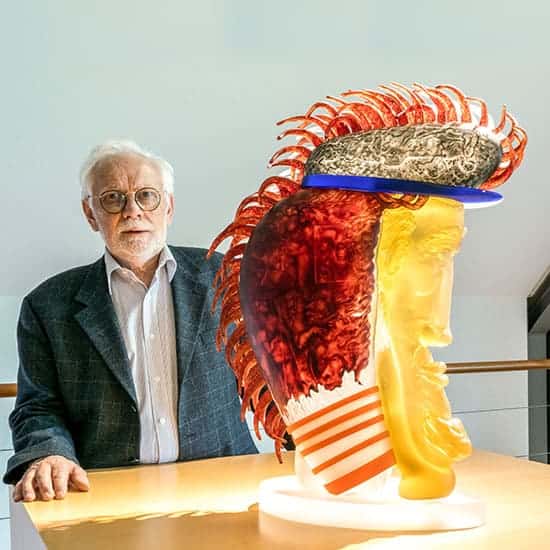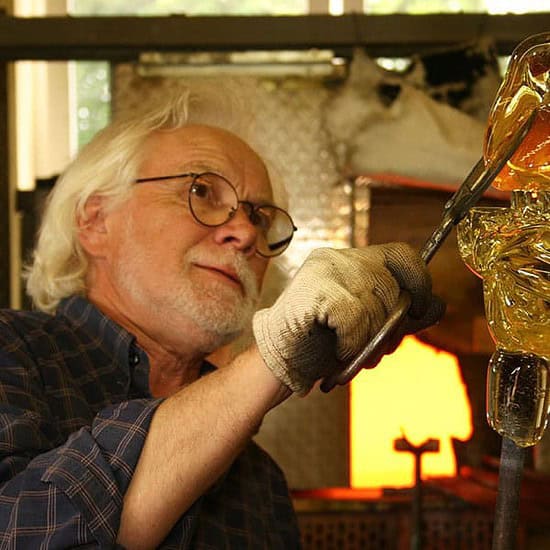 Detailed information on the masterpieces is available on request from Glasstudio Borowski in Königswinter at