Cheeky light bee to fall in love with
The cheeky light bee SUZY BEE with a pronounced kissing mouth makes everyone smile and enchants the darkest corner in the garden. Humming from one flower to the next, this busy bee is full of bright light that illuminates mild summer evenings and cold winter days. SUZY BEE has been carefully crafted to deliver exceptional quality and enjoyment.
The product features at a glance:
Height: 68 cm
Width: 50 cm
Depth: 25 cm
Color: black-yellow
Materials: blown glass, steel
Collection: OUTDOOR OBJECTS
Handcrafted, each glass object is unique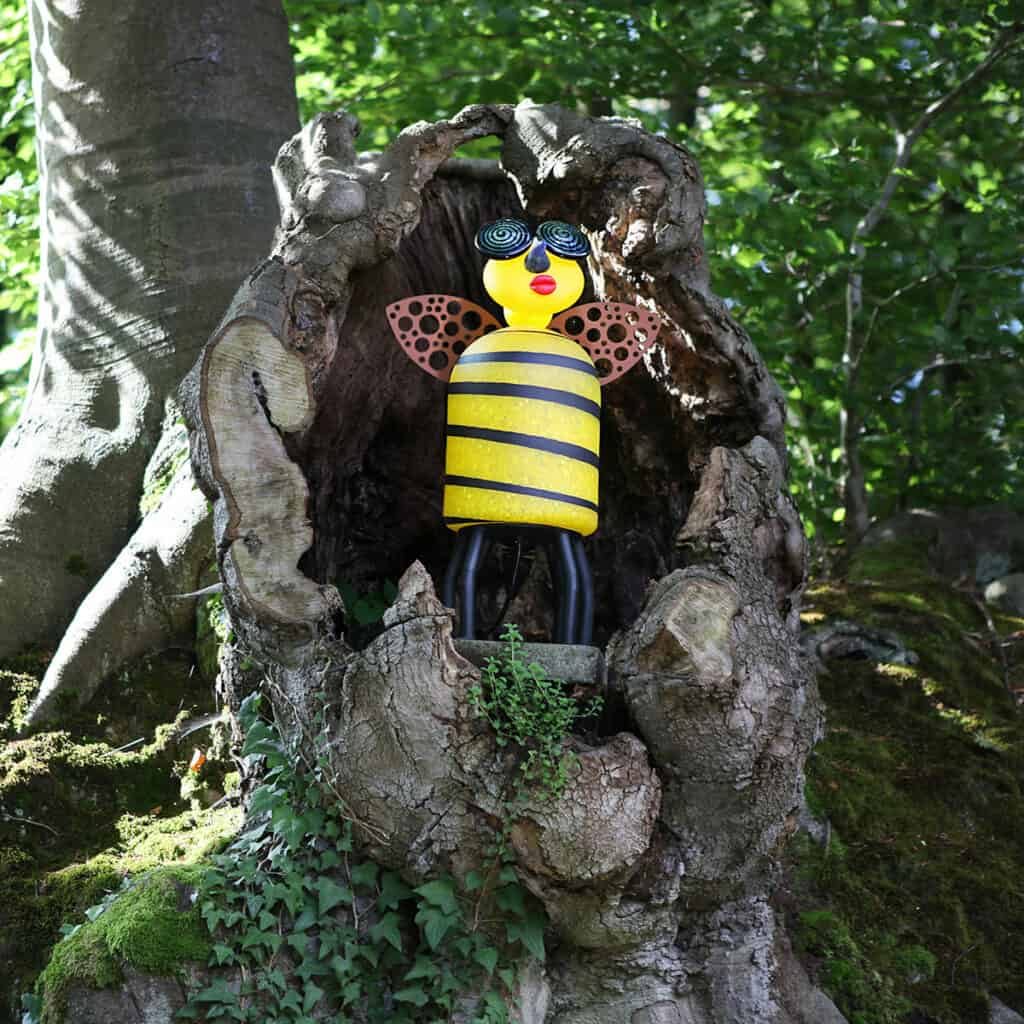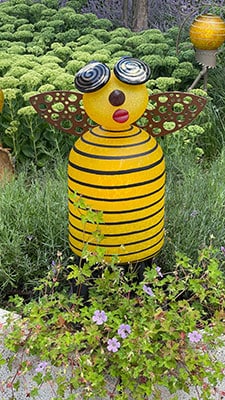 SUZY BEE in the Andernach Sculpture Park
The outdoor facilities of the Hotel Einstein at the Römerpark in Andernach are designed as a landscape and sculpture park and invite you to stroll and marvel.
A permanent exhibition of Borowski OUTDOOR OBJECTS has been created around the hotel. The numerous sculptures and light objects provide artistic enjoyment and fit perfectly into the overall picture of the complex.