A beautiful pheasant that looks almost alive
This magnificent light object brings light and color to gardens, balconies and patios and can also be used outdoors in winter. An enchanting eye-catcher that your neighbors will definitely envy you for.
Height: 48 cm
Width: 60 cm
Depth: 24 cm
Color: amber
Materials: blown glass, steel
Collection: OUTDOOR OBJECTS
Handcrafted, each glass object is unique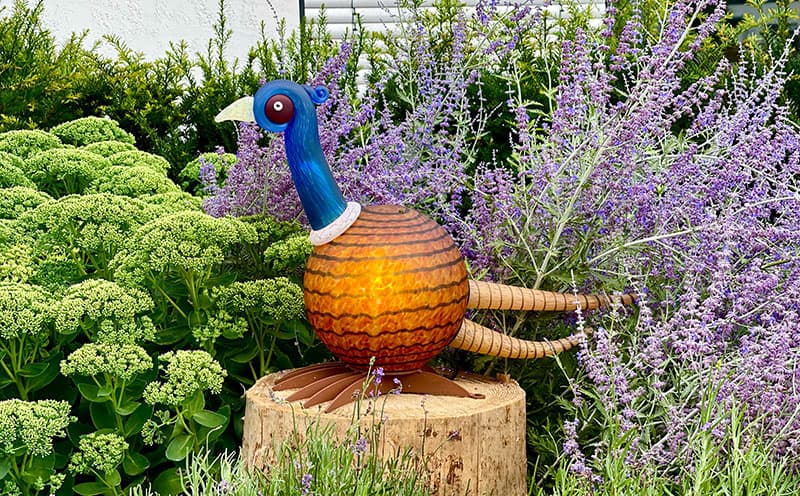 LUDO in the sculpture park in Andernach
The outdoor facilities of the Hotel Einstein at the Römerpark in Andernach are designed as a landscape and sculpture park and invite you to stroll and marvel.
A permanent exhibition of Borowski OUTDOOR OBJECTS has been created around the hotel. The numerous sculptures and light objects provide artistic enjoyment and fit perfectly into the overall picture of the complex.