PLEASANT DESIGN OBJECT FOR YOUR GARDEN
There is hardly anyone who does not know and love the chirping of grasshoppers on a warm summer evening. Reason enough for us to dedicate a glass sculpture to this charming flying insect that will give your garden a special, individual charm. Some grasshopper species reach a jump distance of over 1 m, why we call our light object JUMPER.
EXCEPTIONAL AND UNMISTAKABLE
JUMPER impresses with its extraordinary design, which is guaranteed to draw admiring glances. With its friendly charisma, JUMPER gives your favorite place in the garden, your balcony or the terrace a magical touch. Even at night, because JUMPER is illuminated and brings its surroundings to life with its warm light.
OUTDOOR ALL YEAR ROUND
JUMPER is another typical outdoor object of Borowski glass art: Made from high-quality and robust materials, it can be outdoors all year round. The mouth-blown glass body is illuminated from the inside and shines in soft lime green. The colored metal parts made of powder-coated steel are particularly resistant and virtually indestructible.
The object features at a glance:
Length: ca. 91 cm
Height: ca. 50 cm
Materials: blown glass, powder coated steel
Collection: OUTDOOR OBJECTS
Handcrafted, each glass object is unique
ART BRINGS JOY
The light object JUMPER will delight your neighbors and friends. Enrich your outdoor facilities with this lovingly designed work of art and look forward to long, cozy summer evenings!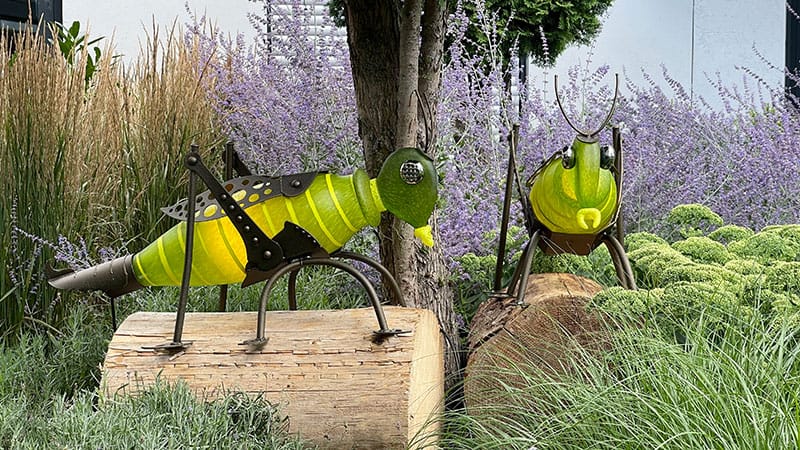 JUMPER in the sculpture park in Andernach
The outdoor facilities of the Hotel Einstein at the Römerpark in Andernach are designed as a landscape and sculpture park and invite you to stroll and marvel.
A permanent exhibition of Borowski OUTDOOR OBJECTS has been created around the hotel. The numerous sculptures and light objects provide artistic enjoyment and fit perfectly into the overall picture of the complex.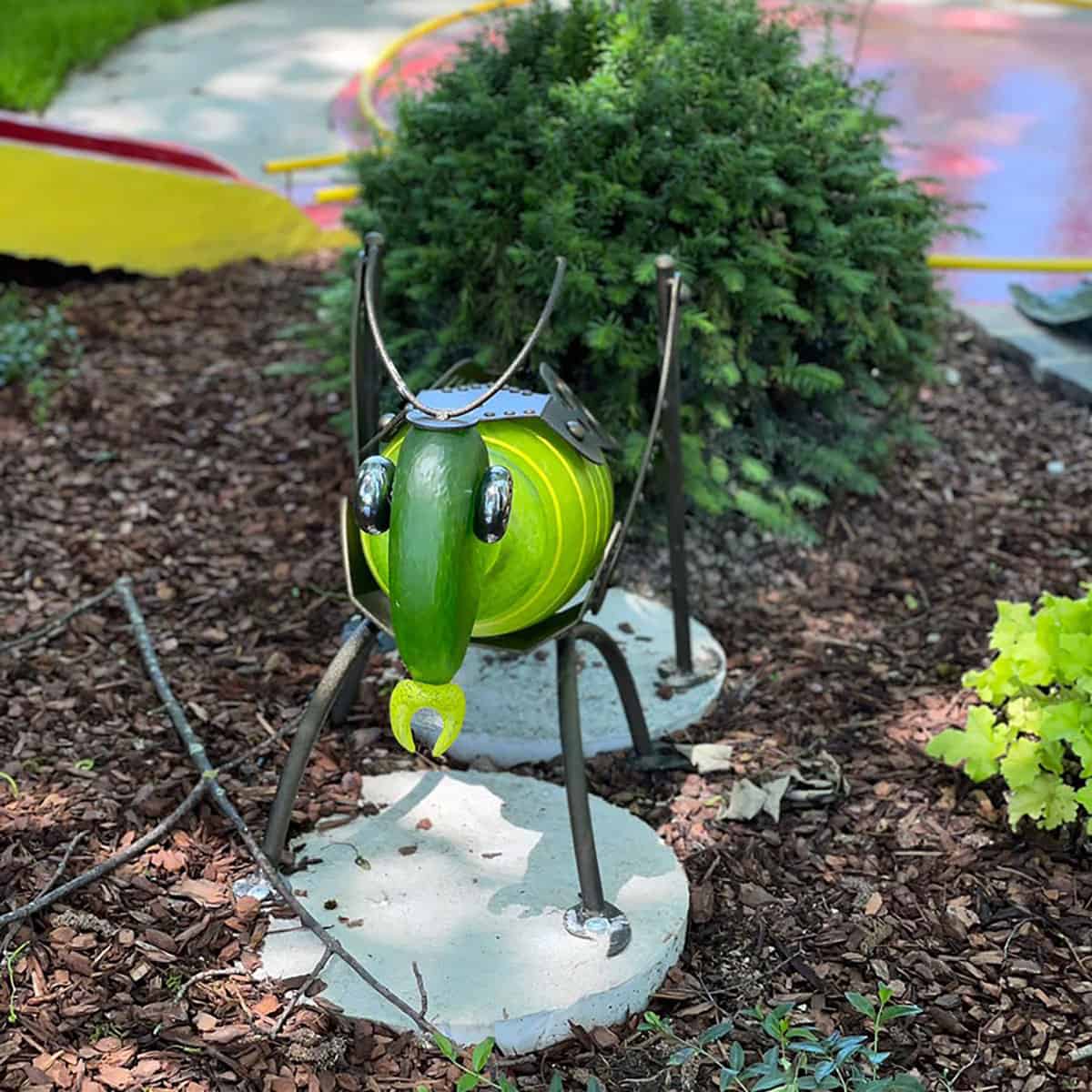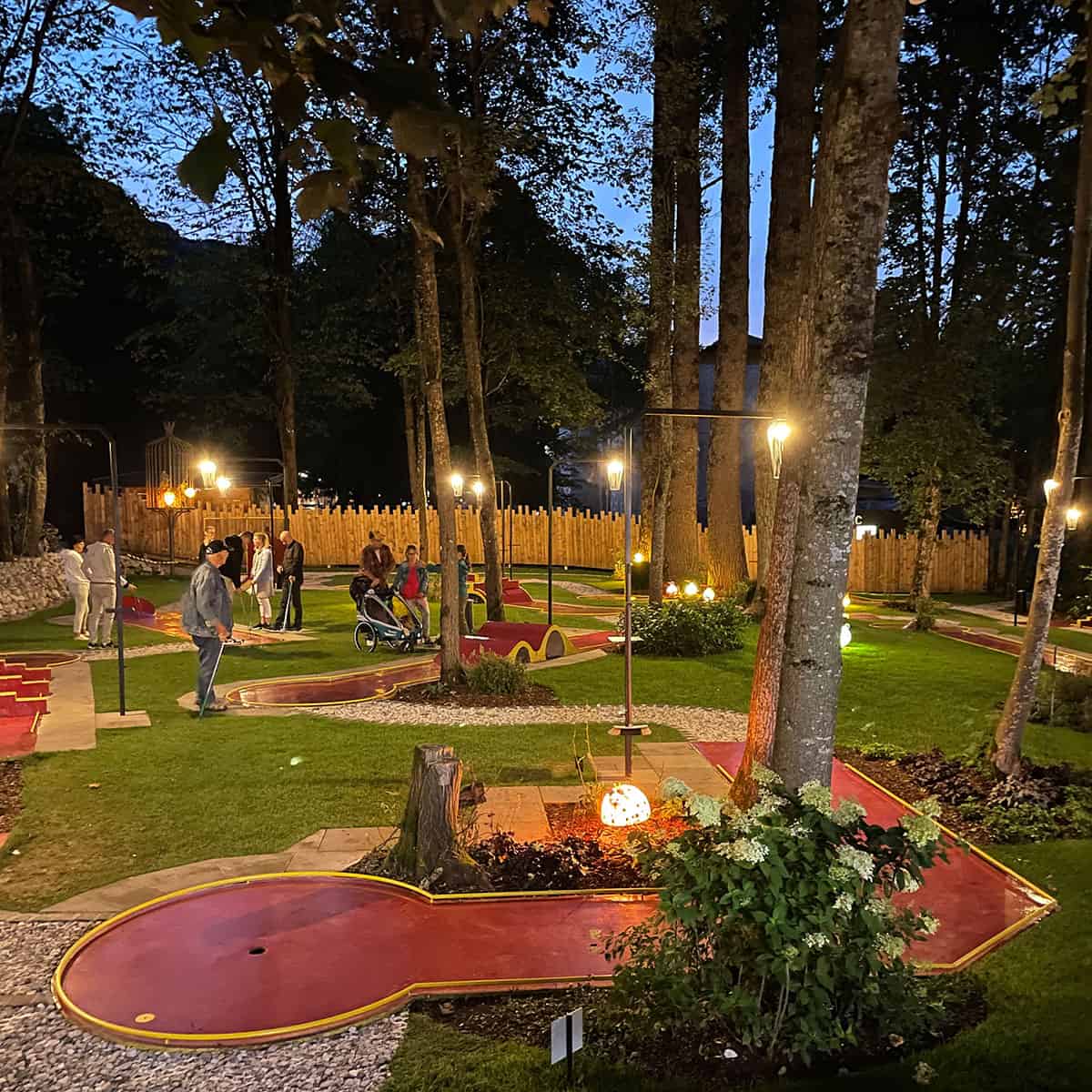 JUMPER at the Alpenhof Pertisau mini golf course
The mini golf course at Alpenhof Pertisau is home to many Borowski light objects.
Art and play in a successful symbiosis.