PAVO – dreamlike exoticism for your garden
In your garden you will find one of the most exotic and beautiful animals of the whole animal world. This peacock has colorful balls that glow in the sun and on which the raindrops sparkle. A royal appearance that splendidly shows its glass wheel.
The object features at a glance:
Length: 88 cm
Height: 106 cm
Width: 54 cm
Materials: blown glass, powder coated steel
Collection: OUTDOOR OBJECTS
Handcrafted, each glass object is unique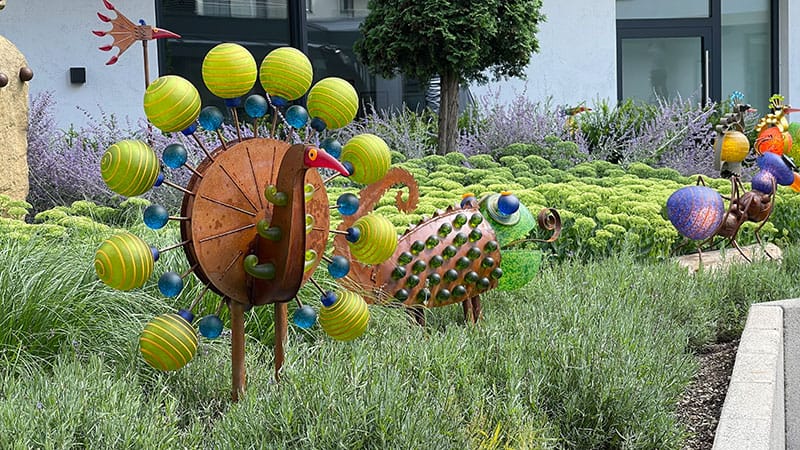 PAVO in the sculpture park Andernach
The outdoor facilities of the Hotel Einstein at the Römerpark in Andernach are designed as a landscape and sculpture park and invite you to stroll and marvel.
A permanent exhibition of Borowski OUTDOOR OBJECTS has been created around the hotel. The numerous sculptures and light objects provide artistic enjoyment and fit perfectly into the overall picture of the complex.