Magical glass sculptures for the garden
The crane is a symbol of beauty, grandeur and happiness. This exclusive
light object from the OUTDOOR OBJECTS collection attracts attention
and will delight its proud owner as well as neighbors and passers-by
with its aesthetics and warm light.
The object features at a glance:
Height: 115 cm
Length: 52 cm
Width: 35 cm
Colors: olive, red-orange, white
Materials: blown glass, powder coated steel
Collection: OUTDOOR OBJECTS
Handcrafted, each glass object is unique
Your new favorite
The inimitable Borowski sculptures are highly sought after by art lovers. Each object is a handcrafted and differs from others in subtleties and details. Convince yourself of the special attraction of the objects and let your favorite piece leave its impression on you! Maybe you too can feel the magic that every single piece of art by Borowski can trigger!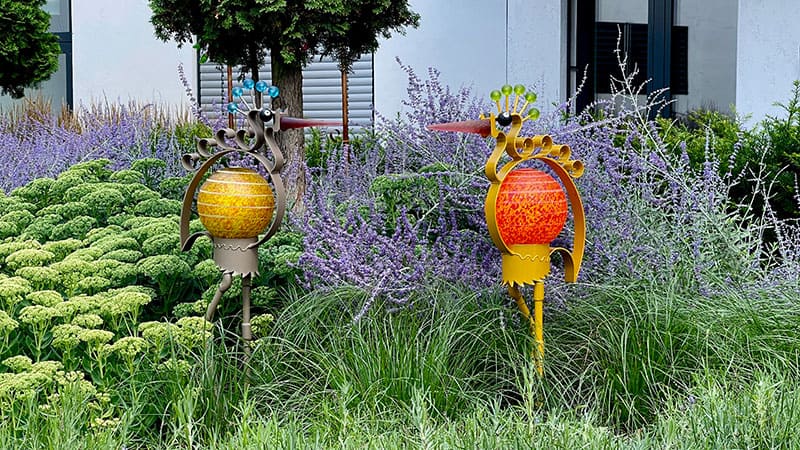 HERON at the Hotel Einstein in Andernach
The outdoor facilities of the Hotel Einstein at the Römerpark in Andernach are designed as a landscape and sculpture park and invite you to stroll and marvel.
A permanent exhibition of Borowski OUTDOOR OBJECTS has been created around the hotel. The numerous sculptures and light objects provide artistic enjoyment and fit perfectly into the overall picture of the complex.