FASCINATION ANT
A master class 'piece' from Borowski. The rusty steel body is decorated with fine details and forms a wonderful contrast to the colored, hand-blown glass segments. Both glas segments are provided with a light source. The black anodized eyes and elegantly curved feelers, enhance the charm of this creature, which appears both graceful and well-fortified!
THE OBJECT FEATURES AT A GLANCE:
Height: 56 cm
Length: 65 cm
Width: 48 cm
Colors: blue-purple, olive, red-orange
Material: blown glass
Collection: OUTDOOR OBJECTS
Handcrafted, each glass object is unique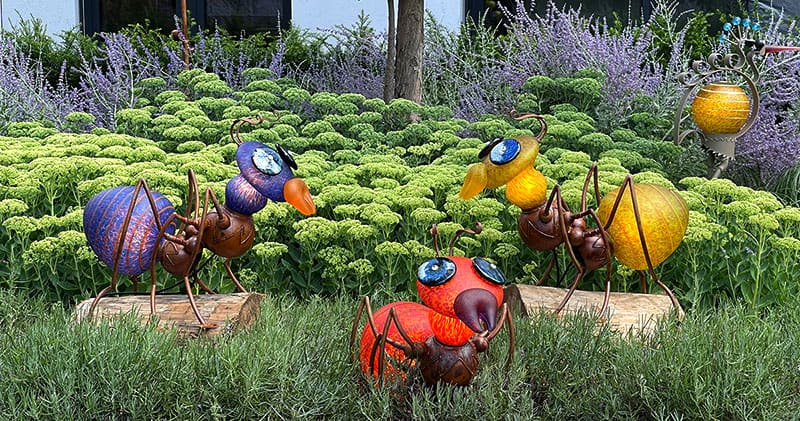 AMY at the Hotel Einstein in Andernach
The outdoor facilities of the Hotel Einstein at the Römerpark in Andernach are designed as a landscape and sculpture park and invite you to stroll and marvel.
A permanent exhibition of Borowski OUTDOOR OBJECTS has been created around the hotel. The numerous sculptures and light objects provide artistic enjoyment and fit perfectly into the overall picture of the complex.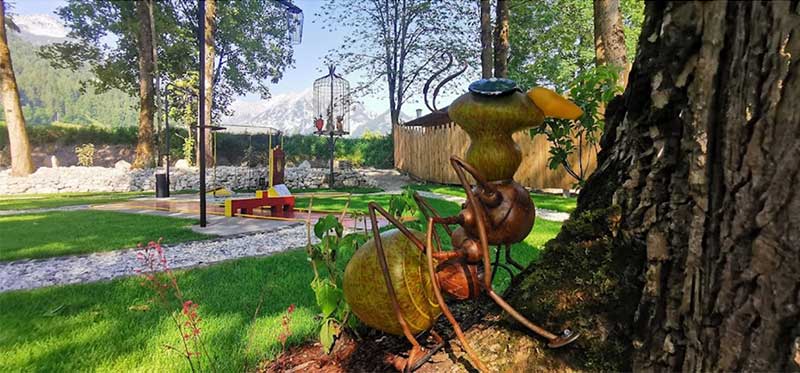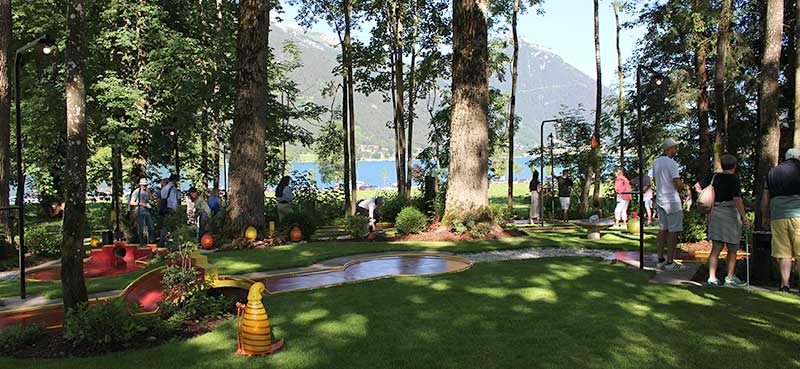 Amy | miniature golf course Alpenhof in Pertisau
The mini golf course at Alpenhof Pertisau is home to many Borowski light objects.
Art and play in a successful symbiosis.