Borowski Summer Festival 2023
Light objects and outdoor sculptures made of glass and metal once again transformed the park of Gut Wintermühlenhof into a realm of fairytales and magic. The pond hall became a mystically enraptured world of luminous swans over 1 metre tall. Frogs and birds, representatives of the large bright bird BIG GONZO in special colours as well as bat VAMPY were cavorting at the "GONZO rock". Sitting on top of a vintage car, the SQUIRRED BIRDS ogled the visitors of the exhibition in a friendly manner. Some rarities from earlier collections rounded off the OUTDOOR OBJECTS presentation in the outdoor area.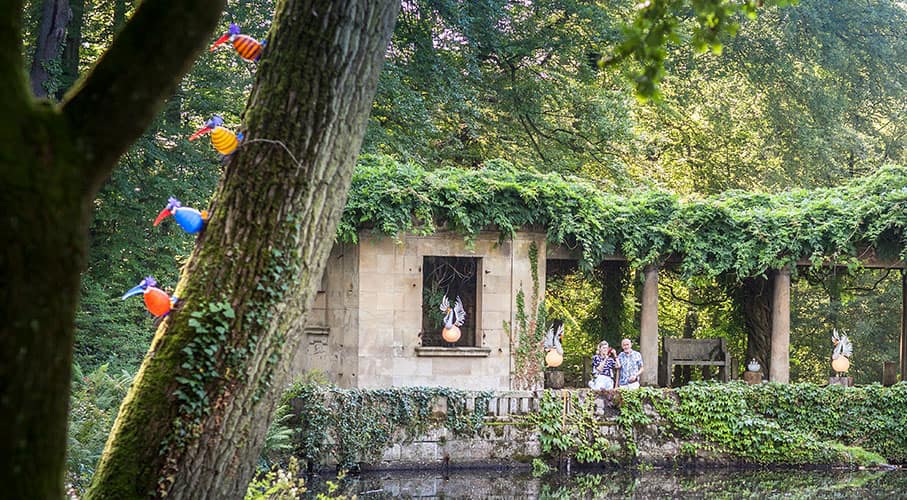 Event time
Friday, 08/18/2023 -
Sunday, 08/20/2023
Location
Glass Studio Borowski
Wintermühlenhof 15
53639 Königswinter
Swan Lake
The romantic "Weiher-Halle" became the domicile of the new Borowski Swan, light object HEKTOR. With its delicate glow, it transformed the place into a realm of fairy tales and magic.
In the kingdom of frogs
Borowski light objects enchant their surroundings and give even barren or dark corners in your outdoor area a mystical touch. Like here, in the realm of FROG and FROGGY, the greatest Borowski frog kings. What does that achieve? Simply good-humoured people. See for yourself: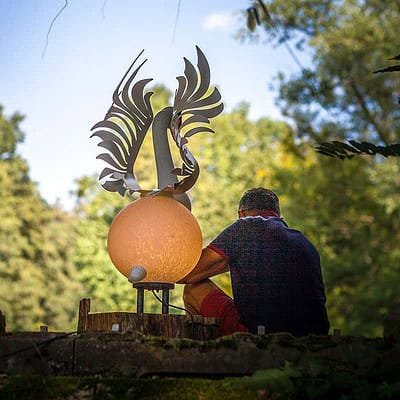 See you next year!
The summer festival is always a very special time for us. We were very happy about the numerous visitors. It makes us happy and a little proud that so many people are enthusiastic about our glass art again and again. Therefore, a Borowski Summer Event will take place again next year. We announce the dates on our homepage, via newsletter and invitation postcard.
If you do not yet receive our newsletter, sign up quickly!